Plant Engineering Magazine Article: "Top 10 Recommendations for Successful Design and Construction in Large Operating Facilities"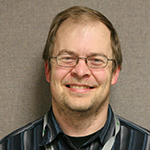 Julian Quist, Mechanical Engineer at SSOE, is featured in the October issue of Plant Engineering Magazine. Successful design and construction firms recognize the unique challenges inherent in taking on a significant project within an existing space. This article offers insights into these challenges and provides ten great tips that can serve as a checklist of sorts to evaluate whether you and your A/E supplier are employing best practices on your new design project.
To read the full article, click here.
You can follow any responses to this entry through the RSS feed. Both comments and pings are currently closed.