Power Engineering Magazine Article: "Generating Safe, Efficient, Energy-Compliant Power Plants"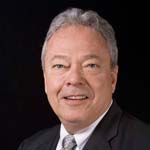 SSOE Group's Ron Lutwen and Tom Fitzpatrick, PE discuss how a plant assessment and upgrade analysis can assist power plant and central steam plant owners in meeting the challenges that are common throughout the power industry, such as managing costs, maximizing reliability, complying with regulatory requirements, and maintaining a safe working environment, now and into the future.
Click here to read this article
You can follow any responses to this entry through the RSS feed. Responses are currently closed, but you can trackback from your own site.
Tagged power-feature