Power Engineering Magazine: "Renewables for Baseload Generation – Probably Not"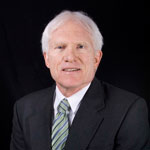 Tom Fitzpatrick, PE and Ron Lutwen of SSOE's power division explore the potential for renewable energy sources to carry baseload power capacity in the U.S. In this article, Fitzpatrick and Lutwen also compare the costs of new power generation with average costs for generation technologies to be brought on line in 2016. This article is featured in Power Engineering magazine's June 2012 issue.
Click here to read this article.
You can follow any responses to this entry through the RSS feed. Both comments and pings are currently closed.
Tagged power-feature