Powergrid International Magazine Article: "How to Conduct Arc Flash Studies"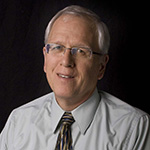 Ed McConnell, PE and Tom Nestor, PE share their expertise in "How to Conduct Arc Flash Studies" that appeared recently in Powergrid International. Each day utility workers run the risk of injury or death from arc flashes. Arc flash studies are a critical means of identifying which areas of an electrical system pose the greatest threats. This article provides detailed guidelines to the two essential parts of arc flash studies: data collection and engineering analysis.
McConnell and Nestor list the qualification of the team members assigned to data collection. They share valuable direction on how to document an electrical system and emphasize how to use photography and accurate plan drawings for data collection. They explain the importance of planning ahead, particularly when studying large, complex, electrical distribution systems. Throughout the article they present scores of tips and things to consider that make data collection easier, safer, and more accurate.
The second half of the article, which focuses on the engineering analysis phase of the study, alerts the reader of the ways inaccurate data impacts electricians' safety and the level of personal protective equipment (PPE) required. The authors cite various situations in which arc flash values are different than what might be expected and emphasize the need for considering all possible scenarios.
To read the full article, click here.
You can follow any responses to this entry through the RSS feed. Both comments and pings are currently closed.
Tagged chemical-feature, engineering-feature, front-page-feature, general-manufacturing-feature, power-feature