Processing Magazine Article: "P&ID Reviews Promote Productivity, Safety, and Quality"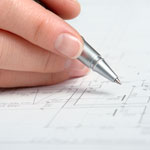 SSOE's Michael Spencer, PE discusses the importance of conducting a thorough piping and instrument diagram/drawing (P&ID) review against 3D models in Processing magazine's September 2012 issue. A P&ID review should include a "virtual" walkthrough of the 3D model by an experienced process engineer. Spencer outlines how the implementation of this practice could potentially eliminate start-up delays, equipment failures, and repairs.
To read this article, click here.
You can follow any responses to this entry through the RSS feed. Both comments and pings are currently closed.
Tagged chemical-feature, consumer-products-feature, engineering-feature, food-feature, front-page-feature, project-and-program-management-feature