Reliable Plant Magazine Article: "Methods to ensure sanitary practices in pet food"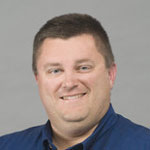 Pet food plant owners and operators are looking for innovative ways to modify existing facilities to accommodate pet food processes. SSOE's Dave Mast discusses how one company made the shift from a grain processing-type mentality to a pet food manufacturer while ensuring a culture of sanitary manufacturing exists.
Click here to read this article
You can follow any responses to this entry through the RSS feed. Both comments and pings are currently closed.