ROG+ Perspectives: "Exclusive Mid-Year CEO Outlook"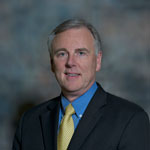 Tony Damon, CEO of SSOE Group, is featured in Rusk O'Brien Gido + Partners, LLC July 2012 issue of Perspectives. Annually, ROG conducts a Q&A with leading A/E CEO's to gain insight on market trends, future opportunities, and top concerns. Damon discusses promising growth markets, the resurgence in manufacturing and industrial production, and recent acquisitions.
Click here to read this article.
You can follow any responses to this entry through the RSS feed. Both comments and pings are currently closed.