Security Dealer & Integrator Magazine Article: "The A&E Touch"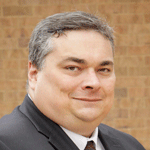 Jim Otte, a senior communications designer at SSOE, discusses how taking a consultative approach early on in a project can be a critical component in the design of a video system.
Click here to read this article
You can follow any responses to this entry through the RSS feed. Both comments and pings are currently closed.
Tagged data-fire-security-feature