Security Systems News: "Specifically Speaking with Jim Otte"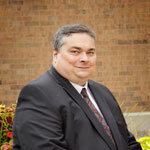 SSOE's Jim Otte, NICET IV, Data/Fire/Security Specialist is featured in Security Systems News's July 2012 issue. Otte discusses advances in security technologies, such as CCTV cameras and the enhanced benefit they can provide to a client within a facility.
Click here to read this article.
You can follow any responses to this entry through the RSS feed. Both comments and pings are currently closed.
Tagged data-fire-security-feature