Shanghai Business Review Article: "Building Up"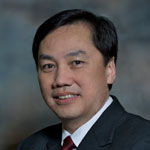 Recently, fresh opportunities have revived China's construction and engineering sector and set the stage for new projects. SSOE Group's Andrew Kwok is interviewed for this article.
You can follow any responses to this entry through the RSS feed. Responses are currently closed, but you can trackback from your own site.
Tagged china-feature