Shanghai Business Review Article: "Industry Focus: Construction – Reach for the Sky"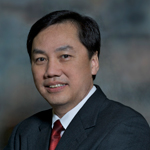 China's dynamic construction industry appears to have shrugged off the downturn, and most foreign construction and engineering firms are here for the long haul and optimistic for the year ahead. SSOE Group's Andrew Kwok and Rob Benedetti are interviewed.
You can follow any responses to this entry through the RSS feed. Responses are currently closed, but you can trackback from your own site.