The Military Engineer Magazine Article: "Energy Planning for Laboratories"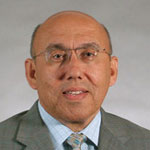 SSOE Group's Ed Royzman, PE, and Meredith Mayes, PE, LEED AP, discuss how master planning and smart phasing are the first steps to reduced utility costs and energy compliance at federal laboratories that have outlived their electrical and mechanical systems.
Click here to read this article
You can follow any responses to this entry through the RSS feed. Responses are currently closed, but you can trackback from your own site.
Tagged energy-consulting-feature, Government Feature, master-planning-feature, pharmaceutical-feature, science-and-technology-feature