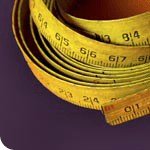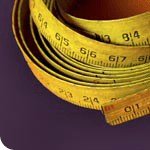 This is the continuation of our series on the characteristics of "A-Team" suppliers—a series intended to help you evaluate your own suppliers. In this issue we talk about their ability to build the right team.
A good supplier must be driven by the client's interest and a desire to deliver optimum project performance by building the right team for the job. For any supplier, a prerequisite to building the right team is acknowledging that sometimes there are experts outside of their firm who are the best people for the job.
Outside experts
When involving resources outside their own firm, good suppliers are selective and use only those whose capabilities you can depend on and whose business practices they trust. There are a number of resources SSOE regularly calls on to be members of the "right team." For example, ACI's Norm Shade is an industry expert in the field of compression who SSOE has engaged to consult on very unique compression applications. His expertise results in solutions that enhance performance, reduce maintenance, and are more reliable. Palmer and Associates is a 30-person engineering firm focused on custom machine design. They offer the value-added enhancement of shop testing their own designs. When teamed with SSOE's machine design team, it becomes a powerful combination to our clients.
Ironically, when clients need to modify, improve or develop an entirely unique equipment system that is not available through commercial vendors, this group can also function as a key in-sourced design resource. Using Solidworks 3D Design, our machine designers conduct interactive client reviews of the design while it's in progress. We can generate easily understood, realistic models that also provide design data for mass, movement, stress analysis and much more. Project experience has proven that developing a simplified 3D model of a device is tremendously valuable in demonstrating how a machine will work.
In-house special teams
On most projects the right team is made up of our own experts. We've added tremendous value to clients by calling in our in-house "special teams" such as fire protection wastewater treatment, and architectural code and life safety studies.
Another example is our "super-strength" version of scheduling, document control and estimating that is far above the industry standard. Utilizing tools such as Primavera Project Management 5.0, Primavera Expedition and Sage Timberline Estimating software, our in-house specialists can offer detailed engineering, procurement and construction schedules with manpower predictions and earned value reports. Project status reports and estimates can be performed more quickly and with more detail using Timberline's
pricing databases.
Good suppliers know that the right team is the one that will help you meet your business objectives on time, to your standards and at the lowest possible cost—whether or not the invoice will come from them.
https://www.ssoe.com/wp-content/uploads/2007/06/150x150_SSOE_evaluating-suppliers-part-three.png
150
150
hitch
http://www.ssoe.com/wp-content/uploads/2018/05/logo_ssoe.png
hitch
2007-06-10 18:14:26
2018-07-11 18:40:20
Evaluating Suppliers: Part Three - Building the Right Team