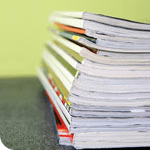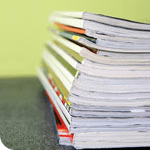 SSOE has appeared in the news quite a bit lately. Here are a few of the places you can find us. Visit www.ssoe.com/news for links to these articles.
ENR
In her article, "Modeling Pathfinders Impatient to Have a Much Fuller Digital Toolbox" Nadine Post discusses some of the challenges of BIM and highlights how SSOE's size has helped it overcome some of these challenges.
Food Engineering Magazine
This article highlights Pearl City Food Port, an SSOE-designed project in India that enables food manufacturers to gain faster, easier access to the Asian consumer market.
Food Manufacturing Magazine
In this recent article, "Conducting Excellent Energy Audits," SSOE Senior Project Manager Dan Messinger discusses strategies for saving costs and conserving water and energy that apply across multiple industries.
PE Magazine
In this piece, SSOE Senior Vice-President, Vince DiPofi, PE, explores the politically charged issues surrounding biofuels and how these issues impact the professional engineer's call to adhere to the principles of sustainable development.
Primavera Magazine
This article, "Adding Value to Design," highlights SSOE's use of Primavera P6 to add value to our clients' projects. It draws on interviews with SSOE's Alan Lynch, PE, PMP, Senior Project Manager, and Rick Fox, CAPM, Assistant Project Manager.
Progressive Engineer
This article profiles SSOE's recent growth, hiring outlook, and use of technology based on an interview with SSOE Senior Vice President Dave Sipes, PE.
NBC affiliate WNWO
In his Green Report, reporter Michael Schlesinger highlights SSOE's efforts in alternative energy. SSOE's Jerry Carter, Business Leader of Sustainable and Renewable Solutions; Tim Bolbach, PE, Master Engineer; and Glen Blohm, CFM, Facility Manager are interviewed.
https://www.ssoe.com/wp-content/uploads/2009/04/150x150_SSOE_newsworthy.png
150
150
hitch
http://www.ssoe.com/wp-content/uploads/2018/05/logo_ssoe.png
hitch
2009-04-11 13:05:36
2018-07-11 18:26:10
Newsworthy: