SSOE Group Opens Second China Office in Beijing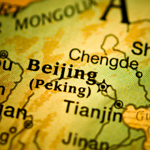 SSOE Group announced the opening of its Beijing office, its second in China. The new office launches the firm's North China operations and is located in the Central Business District (CBD) of Beijing. The CBD Beijing has experienced tremendous growth over the last decade. Since the area is home to over 100 Fortune 500 companies in a variety of industries, and more than 60 percent of overseas-funded companies in Beijing are located there, this location is key to SSOE's growth and client service. Andrew Kwok, General Manager of Asian Operations, for SSOE Group in China said "SSOE is committed to serving our clients in Northern China, including Goodyear and Coca Cola. By establishing our presence in Beijing we will be able to do this more effectively and efficiently."
With the government driving development in North East China and the availability of tax breaks and incentives, many expect an increase in foreign investments in the region. Kwok said, "A Beijing office is the next step for SSOE in our goal of growing our business in China. Here, we can promote our engineering, procurement, and construction management services to prospective clients entering this region" Leading SSOE's business development effort in Beijing is James Smith, Business Development Executive. "James brings to SSOE a great amount of enthusiasm and energy. He is an intelligent individual with China business knowledge and understanding of the construction industry which will be critical in generating new business for SSOE," said Kwok.
In 2005, SSOE opened its first China office in Shanghai to support a variety of EPCM projects in and around China. The office has grown to over 100 employees largely because SSOE's Western client base is continuing to build facilities to meet the demand for goods generated by China's expanding middle class. From their Shanghai operations, SSOE has overseen high profile projects throughout China for various Fortune 500 clients including 3M, Abbott, Borg Warner, Celanese, Coca Cola, Cummins, Dow Corning, FedEx, Ford, General Motors, Goodyear Tire, Honda, Johnson & Johnson, and Owens Corning.
You can follow any responses to this entry through the RSS feed. Responses are currently closed, but you can trackback from your own site.