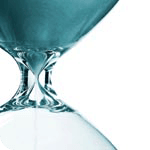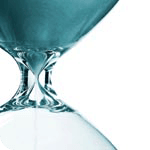 If you find that your projects are often a race against the calendar, here are some strategies for shortening the time it takes to get your facility up or product out the door.
Use Building Information Modeling (BIM) software to shorten the design process, help avoid construction delays by allowing materials to be ordered earlier, reduce the number of interferences encountered on a construction site, and create a more straightforward design review process.
Conduct Value Engineering sessions with your internal resources, and the design/construction team before any work is started. This "zero-based engineering" process starts with a stripped down facility or process and adds only the items necessary
to meet your goal.
Perform schedule risk analysis through simulation models. This method goes beyond traditional scheduling to identify the true critical path – the path most likely to cause a delay due to a high level of risk. This information empowers you to allocate your budget to activities most likely to reduce the risk in these critical areas and thereby avoid potential delays.
Apply Lean Six Sigma principles. Lean design and construction techniques can facilitate schedule compression and other efficiencies through standardization of design elements, modularity and preassembly, all-weather construction processes, and other material and construction methods designed to simplify field operations.
Use alternative project delivery methods such as EPCM, design/CM, or design/build. When design and construction personnel work together early in the project, long-lead items can be identified and ordered in advance, bidding periods are reduced, and design can be sequenced more efficiently so that construction can begin earlier.
https://www.ssoe.com/wp-content/uploads/2006/12/150x150_SSOE_tight-on-time.png
150
150
hitch
https://www.ssoe.com/wp-content/uploads/2018/05/logo_ssoe.png
hitch
2006-12-10 12:44:31
2018-07-11 18:44:27
Tight on Time?