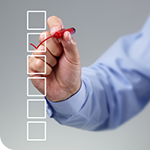 Mary Stepnick, AIA, PMP, Chief Administrative Officer (CAO) and Senior Vice President of SSOE Group, along with Todd Alsdorf, PE, founder of Balance Rhythm Harmony (BRH) LLC, recently authored an article in IMPO Magazine on Lean Project Delivery (LPD). They explain how LPD is an effective project execution method that can help improve the time and cost efficiency of many different types of projects. More importantly, if decision makers, constructors, and designers can come together to build a collaborative project from the outset, it is possible for today's manufacturing businesses to revolutionize the way they approach projects—and to reap the benefits as a result.
Continue Reading →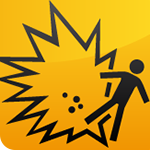 Ed McConnell, PE, Master Engineer at SSOE, recently authored an article in Plant Engineering Magazine where he explains the new arc flash standards for IEEE 1584. In November of 2018, a complete revision was issued. This article summarizes the significant changes and addresses the major impacts of these revisions when it comes to electrical systems to minimize the risk to employees and contractors.
Continue Reading →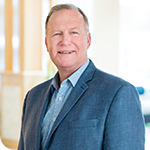 Bob Howell, President and Chief Executive Officer (CEO) at SSOE, recently partook in The Zweig Letter Q&A series called "Conference Call" where presidents from their "Hot" and "Best" firms list are interviewed. SSOE has been ranked as a "Hot Firm" for the past 2 years, signifying that they are one of the fastest-growing architecture, engineering, planning, and environmental consulting firms in the United States. SSOE made a significant jump in the rankings, moving up more than 50 spots in 2018. Bob was asked a variety of questions regarding the firm's thoughts and practices on the promotion of young and new leaders, retention of employees, the succession planning process, and diversity and inclusion initiatives—among other topics.
Continue Reading →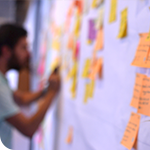 As part of our Lean journey here at SSOE, we've been working to employ the Kanban Method at the discipline department level, taking a narrow and deep approach to implementation as our first step toward tackling it as an organization. More than just a to-do list, the Kanban Method—often used synonymously with the pull system tool used to employ it—is an organizational approach to incremental, evolutionary change originally created by software pioneer David J. Anderson. It allows project teams to more effectively visualize their work in order to speed up the flow of that work. This is done by breaking work down into a manageable, commitment-based plan that is driven by the team as a whole, moving away from "my work" and moving toward "our work".
Continue Reading →
Behind the Wheel At SSOE, we're moving toward Lean Project Delivery—a strategy guided by a Lean mindset with a goal of defining and delivering a collective vision of success on a project by eliminating waste, compressing schedules, lowering cost, and improving satisfaction. Lean Project Delivery is our translation of the Lean project system.
Continue Reading →