EPCM Leaders SSOE Group and Morrison Hershfield Debut Alliance serving Petroleum Industry at Global Petroleum Show and Conference in Alberta, Canada on June 8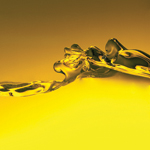 CALGARY, AB, May 26, 2010 – Global engineering, procurement, and construction management (EPCM) firms SSOE Group and Morrison Hershfield will jointly exhibit at the Global Petroleum Show and Conference on June 8 thru June 10, 2010 at Stampede Park in Calgary, Alberta, Canada. This exhibition marks the debut of the companies' alliance serving the Petroleum Industry.
Petroleum experts from both firms will be in attendance to discuss engineering solutions and services that this alliance can provide. This includes infrastructure, petroleum process engineering, project management, and facilities design. Combined, SSOE and Morrison Hershfield have more than 120 years of history and 35 office locations including locations in the U.S., Canada, and China.
SSOE's Petroleum Business Leader, Cliff Reese, PE, will be in attendance. Reese said, "The advantage of this alliance is that each firm has its own unique strengths and by integrating them, we can deliver comprehensive project solutions on any and all phases of their projects."
Also in attendance will be Morrison Hershfield's Director of Business Development, Industrial Division, Ian Shurville who commented, "The rare combination and range of services that this alliance provides is key to our clients, they can expect an uncomplicated process, faster delivery, and lower capital cost on the projects we execute."
The Global Petroleum Show brings 60,000+ attendees together to discuss the economy, environment, recovery, supply and demand, and regulation and their impact on the petroleum industry. For more information on the conference, please visit: www.globalpetroleumshow.com.
For more information on the SSOE /Morrison Hershfield alliance:
Click here to download the brochure or visit: www.ssoe-MH.com.
About SSOE Group
As a Top 10 Engineering / Architecture firm for the past 5 years, SSOE Group focuses on delivering Great Client Service to clients through a full range of project delivery solutions. They have been named a "Great Workplace" (Great Place to Work®) and one of the "Best AEC Firms to Work For" (Building Design + Construction).
With more than 20 offices around the world, SSOE is known for making its clients successful by saving them time, trouble, and money. Over the company's 65+ year history, it has earned a reputation for providing quality project solutions to semiconductor, automotive, food, chemical, glass, manufacturing, healthcare, power, and general building industries—with projects completed in 40 countries. Visit www.ssoe.com for additional information and career opportunities.
Media Contact:
Jenni Roder
(419) 469-1918
(419) 351-6480 cell
jroder@ssoe.com
You can follow any responses to this entry through the RSS feed. Responses are currently closed, but you can trackback from your own site.