Hopkins of SSOE to Present at the American Institute of Chemical Engineers (AIChE) North Central Regional Student Conference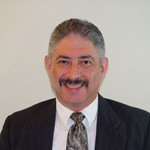 CINCINNATI, Ohio, March 11, 2013 – SSOE Group (www.ssoe.com), a global engineering, procurement, and construction management (EPCM) firm, announced today that Eric Hopkins, PE, Senior Chemical Process Engineer and Senior Associate, will present on the topic, "International Assignments" at the American Institute of Chemical Engineers (AIChE) North Central Regional Student Conference taking place March 22-23, 2013 on the University of Cincinnati's campus.
The Conference is an opportunity for the best and brightest engineering students from The University of Cincinnati and Miami University of Ohio to explore career opportunities for the future as well as share technical knowledge and meet industry professionals.
As a chemical process engineer in SSOE's Cincinnati, Ohio office, Eric Hopkins has over 20 years of experience leading and executing industrial process projects around the world. His broad technical background allows him to lead chemical process engineers in addition to supporting projects in areas of energy, chemicals, glass, refining, pharmaceuticals, consumer products, solar materials, and semiconductors, and other manufacturing processes. During his career he has worked on projects throughout the United States, as well as in Asia, Europe, South America, and the Caribbean. Eric is a 20 year member of AIChE and received his bachelor's degree in chemical engineering from the University of California, Los Angeles (UCLA).
Eric is scheduled to present on Saturday, March23rd between 12:30 and 2:30 pm. For more information on the AIChE Regional Student Conference, please visit: http://www.aiche.org/conferences/student
About SSOE Group
As a Top 10 Engineering / Architecture firm for the past 5 years, SSOE Group focuses on delivering Great Client Service to clients through a full range of project delivery solutions. They have been named a "Great Workplace" (Great Place to Work®) and one of the "Best AEC Firms to Work For" (Building Design + Construction).
With more than 20 offices around the world, SSOE is known for making its clients successful by saving them time, trouble, and money. Over the company's 65+ year history, it has earned a reputation for providing quality project solutions to semiconductor, automotive, food, chemical, glass, manufacturing, healthcare, power, and general building industries—with projects completed in 40 countries. Visit www.ssoe.com for additional information and career opportunities.
Media Contact:
Jenni Roder
(419) 469-1918
(419) 351-6480 cell
jroder@ssoe.com
You can follow any responses to this entry through the RSS feed. Both comments and pings are currently closed.