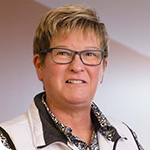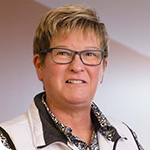 TOLEDO, Ohio, October 27, 2016 – SSOE Group (www.ssoe.com), a global project delivery firm for architecture, engineering, and construction management, announced today the appointment of two new Principals, effective January 1, 2017. SSOE's Board of Directors named Mary Stepnick, AIA, PMP and Alexandra Segers, Dipl.-Ing, M.Sc., as principal owners of SSOE.
Each of these individuals has proven to be an effective leader and driver of the business. Principal ownership represents more than a financial stake, it is also a reflection of each individual's dedication and commitment to the firm.
Bob Howell, President and CEO stated, "Mary and Alexandra have made significant contributions to our firm's success over the years and I am confident that they will continue to do so in the future. Each has distinguished themselves through leadership, professionalism, performance, and commitment to the values that make SSOE a great place to work."
Mary Stepnick, AIA, PMP, joined SSOE in 1984 as a drafter in the Architectural department. Over the course of her 30-plus career at SSOE she has experienced and led many changes. Mary earned her Bachelor of Arts in Architectural Technology (Individualized Program) from the University of Toledo in 1990, obtained her Architectural registration in 1996, and was promoted into a Sr. Project Manager role in 1998 — eventually leading the Project Management department in the Automotive and Manufacturing Facilities business unit. She became Project Management Professional (PMP) certified in 2008. In 2011, Mary moved from the operations side of the business to corporate, serving as the Director of Quality and then as Sr. Director of Corporate Services. Mary has recently been promoted to the position of Chief Administrative Officer and will continue with oversight of several of the corporate functions. Mary works out of SSOE's Chandler, Arizona office.
Alexandra Segers, Dipl.-Ing, M.Sc., is General Manager, Southeast and an International Senior Account Executive and Program Manager with SSOE and is currently leading the firm's Southeast U.S. initiative out of the Atlanta, Georgia office. With nearly 20 years of experience managing international projects for Fortune 500 clients, 5 of those with SSOE, she has developed special insight into the unique needs of multinational clients. Alexandra has led teams through nearly every phase of a project, including planning, programming, design, and construction and specializes in assisting clients with site selection outside their country of origin. She is one of the most widely sought after resources in the Southeast U.S. for her site selection and economic development expertise related to the manufacturing industry. Her capacity to speak German, Japanese, French, and English fluently along with partial Chinese and Korean sets her apart and allows her to better communicate with our global clients. Alexandra received her Master's degree or "Diplom-Ingenieur" in civil engineering from the University of Karlsruhe, now named KIT-Karlsruhe Institute of Technology in Germany.
https://www.ssoe.com/wp-content/uploads/2016/10/150x150_SSOE_appointment-of-two-new-principals.png
150
150
hitch
https://www.ssoe.com/wp-content/uploads/2018/05/logo_ssoe.png
hitch
2016-10-27 15:46:25
2018-07-11 14:37:09
SSOE Group Announces the Appointment of Two New Principals