SSOE / Lathrop Sponsored "Education Challenge Matching Grant" Increases Donations to Toledo United Way Designated for Education by 50%
SSOE Group and Lathrop Encourage Giving through their United Way Education Challenge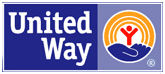 Toledo, Ohio, March 20, 2012 — SSOE Group (www.ssoe.com), an international engineering, procurement, and construction management (EPCM) firm, announced the results of the 2011 "United Way of Greater Toledo Education Grant." Last summer, The Lathrop Company and SSOE sponsored this new initiative that matches donations from any source over $100 designated toward education – up to $50,000. The goal was to inspire giving toward education and ensure students are ready for a career after graduation. Overall, the matching grant resulted in $615,000 in giving designated toward education, a 50% increase over 2010.
"United Way gifts designated to education are essential to helping advance our community," said Greg Braylock, Jr., United Way of Greater Toledo's education director. "These dollars are making a huge difference for our kids and the future of our community by helping support investments like Schools as Community Hubs, Social and Emotional Learning, Graduation Coaches, and other programs across the community providing valuable supports for our children. We cannot express enough gratitude to SSOE Group and Lathrop for helping us expand these efforts."
In order to promote giving within the two firms, Lathrop and SSOE also hosted a competition to see which could increase the number of "Leadership Donors" designating their contribution toward education. A "Leadership Donor" is defined as an individual who contributes $1,000 or more annually. Lathrop is the official winner of the challenge with a 29% increase in Leadership Donors who designated their funds for education in 2011 (verses SSOE's 20% increase). In the end, United Way and the Toledo community are the real winners. For the 2011 campaign, SSOE and its employees donated $150,000 toward the educational fund.
SSOE's CEO, Tony Damon, stated, "SSOE has been a part of this community for over 60 years. We believe in sharing the advantages of our success in the communities in which we work. SSOE's corporate-wide support of United Way's Education Grant will help increase diversity in the fields of math and science by exposing students to educational opportunities that they otherwise might not experience due to budget constraints or financial limitations."
SSOE's corporate contributions policy strongly encourages the promotion of education in the STEM fields (science, technology, engineering, and mathematics). SSOE also demonstrated its commitment to education and promoting the STEM fields through a recent $10,000 donation to the National Math and Science Initiative to provide mini-scholarships to high school students who earned a qualifying score on an advanced placement (AP) course in either math or science.
For more information on the educational programs the United Way provides please visit:
http://www.unitedwaytoledo.org/education
For more information on SSOE's Corporate Giving Initiatives please visit:
http://www.ssoe.com/about-us/corporate-social-responsibility/
About SSOE Group
As a Top 10 Engineering / Architecture firm for the past 5 years, SSOE Group focuses on delivering Great Client Service to clients through a full range of project delivery solutions. They have been named a "Great Workplace" (Great Place to Work®) and one of the "Best AEC Firms to Work For" (Building Design + Construction).
With more than 20 offices around the world, SSOE is known for making its clients successful by saving them time, trouble, and money. Over the company's 65+ year history, it has earned a reputation for providing quality project solutions to semiconductor, automotive, food, chemical, glass, manufacturing, healthcare, power, and general building industries—with projects completed in 40 countries. Visit www.ssoe.com for additional information and career opportunities.
Media Contact:
Jenni Roder
(419) 469-1918
(419) 351-6480 cell
jroder@ssoe.com
You can follow any responses to this entry through the RSS feed. Both comments and pings are currently closed.