SSOE Surveys American Companies on Sustainability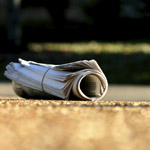 Toledo, OH – December 5, 2007 – SSOE, one of the nation's largest architecture and engineering firms, recently conducted a national survey of companies regarding their sustainability goals and initiatives. In response to these survey findings, SSOE has authored a white paper sharing best practices and strategies to achieve the top four sustainability goals cited by respondents: energy use reduction, recycling, sustainable facility design, and the use of energy efficient products and equipment. Companies surveyed represent diverse markets including alternative energy, automotive, chemical, commercial, construction, distributors, education, manufacturing, government, healthcare, real estate development and retail.
Overall, 45 percent of respondents indicated their company has formalized sustainability goals. Interestingly, of the companies surveyed 50 percent of all industrial companies have sustainability goals compared to only 26 percent of commercial companies. The automotive and glass industries unexpectedly had the highest number of companies with sustainability goals—75 percent. The survey also revealed a trend toward larger companies being more likely to have sustainability goals in place—28% of companies with 1-100 employees had formal sustainability goals compared to 64% of companies with 10,000 or more employees. Finally, survey results showed only approximately one-third of companies with sustainability goals have incorporated them into formalized training programs.
To download SSOE's white paper: "Sustainability: Available in a Choice of Styles and Colors," along with full survey results, please visit www.ssoe.com/greenpaper.htm
About SSOE Group
As a Top 10 Engineering / Architecture firm for the past 5 years, SSOE Group focuses on delivering Great Client Service to clients through a full range of project delivery solutions. They have been named a "Great Workplace" (Great Place to Work®) and one of the "Best AEC Firms to Work For" (Building Design + Construction).
With more than 20 offices around the world, SSOE is known for making its clients successful by saving them time, trouble, and money. Over the company's 65+ year history, it has earned a reputation for providing quality project solutions to semiconductor, automotive, food, chemical, glass, manufacturing, healthcare, power, and general building industries—with projects completed in 40 countries. Visit www.ssoe.com for additional information and career opportunities.
Media Contact:
Jenni Roder
(419) 469-1918
(419) 351-6480 cell
jroder@ssoe.com
You can follow any responses to this entry through the RSS feed. Responses are currently closed, but you can trackback from your own site.