Area Development Online /Site and Facility Planning Magazine Article: "Beneficial Strategies for Sustainable Food Processing"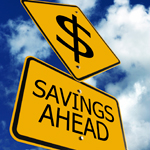 This joint article by SSOE's Dan Messinger, PE, PMP, Senior Project Manager, and Michael Eschenbrenner, Senior Mechanical Designer,explains how the ability to manage water and natural gas resources in food manufacturing and processing facilities is key to cost-effective sustainability practices.

Click here to read this article
You can follow any responses to this entry through the RSS feed. Responses are currently closed, but you can trackback from your own site.