Area Development Magazine Article: "The Secrets to Successful Business Facility Location Decisions"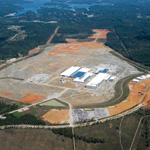 SSOE Group's Alexandra Segers and Jeff Caldwell discuss why a thorough, expert site investigation is well worth the investment when selecting a new site for a company's facility.
Click here to read this article »
You can follow any responses to this entry through the RSS feed. Responses are currently closed, but you can trackback from your own site.