EHS Today Article: "The Barriers To Effective Safety Training"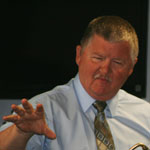 SSOE's Tony Geise, Safety Manager at SSOE, discusses the barriers to effective safety training and the training techniques that help bridge generation gaps. 
Click here to read this article
You can follow any responses to this entry through the RSS feed. Both comments and pings are currently closed.
Tagged construction-feature