Engineering Inc. Article: "Best – Laid Plans"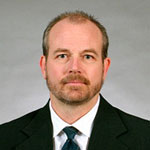 In an age of budget constraints and sustainability, master planning creates opportunities for firms and long-term benefits for clients. SSOE Group's Alan Liddy, senior project manager, is interviewed for an article on master planning for Engineering Inc.'s July/August issue. SSOE India project, Pearl City Food Port, a 300-acre Special Economic Zone, is also featured in this article.
Click here to read this article
You can follow any responses to this entry through the RSS feed. Responses are currently closed, but you can trackback from your own site.
Tagged master-planning-feature