Food Engineering Magazine Article: "South Asian Community Focuses on Food Production"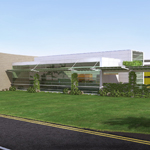 This article highlights Pearl City Food Port, an SSOE-designed project in India that enables food manufacturers to gain faster, easier access to the Asian consumer market.
Click here to read this article »
You can follow any responses to this entry through the RSS feed. Responses are currently closed, but you can trackback from your own site.
Tagged india-feature