U.S. Department of Energy Announcement: "Innovative Concepts for Beneficial Reuse of Carbon Dioxide"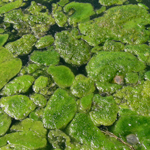 U.S. Department of Energy announced the funding for 12 projects to test innovative concepts for the beneficial use of carbon dioxide (CO2). SSOE chosen for Phycal LLC project.
Click here to read this article
You can follow any responses to this entry through the RSS feed. Responses are currently closed, but you can trackback from your own site.