United States Army Corps of Engineers (USACE) Working with SSOE Group to Decrease Environmental Impact of Test Facility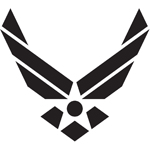 Arnold Air Force Base, Tullahoma, Tennessee, June 10, 2011 – SSOE Group (www.ssoe.com), an international engineering, procurement, and construction management (EPCM) firm, announced today it is teaming with the US Air Force, US Army Corps of Engineers and Walbridge Construction to replace outdated equipment and decrease the environmental impact at the Aeropropulsion Systems Test Facility at Arnold Air Force Base.
Known as the Turbine Engine Dry Air Capability (TEDAC) program, the goal of the project is to replace the existing refrigeration systems to help reduce the facility's dependency on trichloroethylene and R12 refrigerant, while improving reliability and maintainability. These hazardous substances will be replaced by more environmentally friendly fluids.
SSOE is providing full engineering analysis and design to support the demolition and replacement of the two existing 3,000 ton refrigerant systems. These systems supply brine to a 42 foot diameter, 150 foot long cooler that dries and cools process air used for turbine altitude testing. Simulating altitude conditions for testing these engines requires a very climate controlled environment, the HVAC/R systems are a critical component of this facility.
"This project showcases SSOE's extensive capabilities to support state-of-the-art technology projects and leverages our experience in large-scale facilities and high-tech laboratory environments," said Mike Duffey, PE, Director of Federal Programs for SSOE Group.
Construction for the project is planned to begin October 2011.
About SSOE Group
As a Top 10 Engineering / Architecture firm for the past 5 years, SSOE Group focuses on delivering Great Client Service to clients through a full range of project delivery solutions. They have been named a "Great Workplace" (Great Place to Work®) and one of the "Best AEC Firms to Work For" (Building Design + Construction).
With more than 20 offices around the world, SSOE is known for making its clients successful by saving them time, trouble, and money. Over the company's 65+ year history, it has earned a reputation for providing quality project solutions to semiconductor, automotive, food, chemical, glass, manufacturing, healthcare, power, and general building industries—with projects completed in 40 countries. Visit www.ssoe.com for additional information and career opportunities.
Media Contact:
Jenni Roder
(419) 469-1918
(419) 351-6480 cell
jroder@ssoe.com
You can follow any responses to this entry through the RSS feed. Responses are currently closed, but you can trackback from your own site.
Tagged Government Feature