Facility Care Magazine Article: "Free Flow"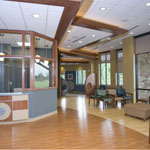 This article discusses how to unplug the internal bottlenecks and remedy the design flaws that increase patients' length of stay in the emergency department.
Click here to read this article
You can follow any responses to this entry through the RSS feed. Responses are currently closed, but you can trackback from your own site.