Medical Construction & Design Magazine: "Safe Measures – Improved Devices for Patient, Facility Security"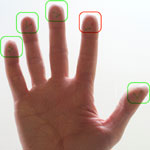 SSOE's Jim Otte, Data/Fire/Security Specialist, is featured in Medical Construction & Design magazine's May-June 2012 issue focused on patient safety. In this article, Jim focuses on currently available as well as future, emerging technologies that lend a hand in ensuring a higher level of patient safety within healthcare facilities. Jim also provides recommendations for best practices based on his expert knowledge of hospital security systems.
Click here to read this article.
You can follow any responses to this entry through the RSS feed. Both comments and pings are currently closed.