Medical Construction & Design Magazine Article: "Rising Stars: Energy Star Hospital Certifications Steadily Increase"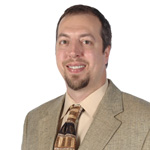 John Gill, Senior Project Manager at SSOE discusses what he considers are the two main contributors to the rise in Energy Star certification in hospitals in Medical Construction & Design Magazine's 2013 May/June issue. The trend toward increasing Energy Star certifications is positively reflected in the EPA's most recent data for Energy Star-certified hospitals, which Gill partially attributes to sustainability awareness and outreach to heath care facility managers by the U.S. Department of Energy.
To view the full article, click here.
You can follow any responses to this entry through the RSS feed. Both comments and pings are currently closed.
Tagged alternative-energy-feature, energy-consulting-feature, healthcare-feature