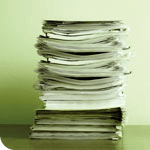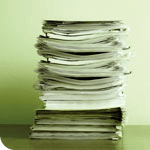 Anna Koperczak does more to safeguard the environment in a week than most of us do in a decade. As an SSOE specialist in environmental permitting, she's a lynchpin connecting regulatory agencies, companies whose products and processes impact the environment, and the engineers who design the systems. Her mission is to help SSOE clients grow their businesses in harmony with environmentally safe practices.
Manufacturing and industrial companies need an "Anna" any time new regulations are enacted, when they are building a new facility, or designing or changing a process. Doing so invariably requires compliance with a series of regulations starting at the federal level with the Clean Air and Clean Water Acts, then on to state-specific requirements, and finally whatever local environmental laws are in place.
If you've experienced something short of a smooth environmental permitting process, you might have endured project delays, costly do-overs and possibly fines or litigation. While acts of blatant disregard for environmental laws make headlines, most noncompliance is the result of ignorance. Anna explains, "Many clients are not aware of the requirements and are not sure how to bring their systems into compliance. I've seen instances where the client's engineering team fails to consult with its own in-house expert about the potential for permits and what compliance entails." It's typically civil, mechanical, and process engineers who have opportunities to identify potential environmental issues that need a specialist's input.
Environmental permitting is the most effective means we have to control the quality of our air, water, and wastewater. A company that generates emissions is required to know what and how much it will be emitting; what can be emitted per the regulations, and what permits are necessary for compliance. But the next step doesn't have to be paying whatever fees the agencies tally up. Companies can revise their process, modify their building plans, and negotiate the conditions of the permit—yet another aspect of the specialist's job. Organizations will want someone advocating for them who is well versed in the requirements and is a veteran at interactions with governmental agencies.
For example, on one project, SSOE engineers were able to design the appropriate features into the facility's storm water systems to qualify for a reduction in the amount of the local assessment … thanks too to Anna's advocacy with the city.
A critical piece of the compliance process is submitting periodic reports validating that a company hasn't strayed from the requirements. An experienced permitting specialist will know what data needs to be collected and calculations performed, as well as how to organize the reports to meet a specific agency's criteria. Anna added, "It's also important for the specialist to know about a company's future projects that may involve compliance. That way he or she can stay ahead of the permitting process."
For international or even national companies, environmental permitting is a lot like zoning and construction permitting. That is, the rules change depending on location, and "but we didn't realize…" is not an excuse. The process can be a struggle for companies setting up manufacturing facilities in another country. When SSOE was designing a manufacturing facility in the US for a European automotive company, they relied on Anna's thorough understanding of federal, state, and local permitting requirements. She worked through language and cultural differences, including converting a series of European emissions calculations to US standards, to clear the way for this $1 billion project.
SSOE has found that having in-house environmental permitting expertise is a serious advantage for clients and the key to assuring that the dots between permitting agencies, engineers, and clients will be connected. It often takes a costly permitting snag to convince a company that they need an expert on the team.
How you do know your environmental permitting process is in good hands?
You've been able to negotiate with an agency to obtain favorable permitting terms.
You have a reliable process in place to collect data for on-going reports.
Your internal departments recognize the value of the permitting specialist and routinely involve him or her at the appropriate stage in a project.
You build in ample time for permitting into your project schedules.
https://www.ssoe.com/wp-content/uploads/2008/10/150x150_SSOE_congenial-compliance-to-the-clean-acts.png
150
150
hitch
/wp-content/uploads/2018/05/logo_ssoe.png
hitch
2008-10-11 12:43:08
2018-07-11 18:31:43
Congenial Compliance to the "Clean" Acts