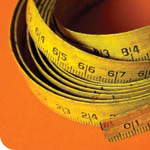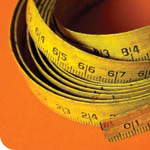 In the last issue of Dimensions we introduced the characteristics of an "A-Team" supplier and focused on their ability to challenge assumptions. This is the second part of the series, in which we discuss the ability of a supplier to think creatively.
Textbook solutions are fine for textbook projects. But if you need something out of the ordinary or if you're looking for better-than-average results, an A-Team supplier will think creatively to help you accomplish your goals.
Before offering creative perspectives, a supplier should dig deep to find out as much as possible about a project, even when the parameters seem straightforward.
A client in the glass industry engaged SSOE to do preliminary work on a project where the solution was predetermined – build a new batch plant at a cost of millions of dollars.
The goal was to have the capability to deliver different batch mixtures to any of their multiple glass furnaces at different times of the year. By examining the existing batch system and asking more questions regarding their goal, SSOE's engineers were able to propose a new approach that utilized the existing batch system and added some new equipment. This solution cut the cost of the project approximately in half — and achieved the same business objective for the client. When creative thinking is applied to a compensation arrangement, everyone wins. SSOE routinely saves money for clients by coming up with unique solutions.
This was the impetus for SSOE and select long-term clients to base a part of SSOE's compensation on performance. There are various ways to structure these agreements so that they are amenable to both parties. When suppliers think creatively to reduce costs, the client is confident that their fees are well spent.
An A-Team supplier is also open to non-traditional business arrangements. SSOE recently established a joint venture with d-Technologies, a firm that employs cost-effective engineering resources from India. Their expertise, combined with SSOE's depth of technical and project management talent provides clients with a very competitive high-value team. The creation of this minority-owned venture, Coast to Coast Engineering (C2C), presents its clients with another advantage – the ability to meet their minority business enterprise goals.
https://www.ssoe.com/wp-content/uploads/2006/04/150x150_SSOE_evaluating-suppliers-part-two.png
150
150
hitch
/wp-content/uploads/2018/05/logo_ssoe.png
hitch
2006-04-09 19:36:56
2018-07-11 18:51:55
Evaluating Suppliers: Part Two - Creative Thinking