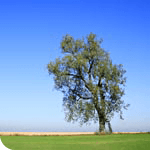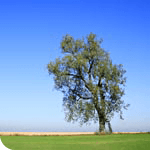 "Environmentally friendly construction" has historically implied "budget unfriendly construction" for owners of many types of facilities. In fact, if you consider strictly initial costs that perception can be accurate.
Luckily for the planet and human kind, green design offers many incentives and benefits that offset pure construction costs including lower operating costs, increased asset value, healthy and comfortable environments for occupants, and in some circumstances tax rebates, and zoning allowances. Studies performed by the United States Green Building Council (USGBC) have shown that green improvements to facilities pay for themselves in three years with an average ROI of 25-40% a year.
Developers or owners of new public buildings and larger private office buildings have an additional incentive to go green – LEED™ certification. Developed by the USGBC, LEED™ is currently the industry standard indicating that a building is environmentally friendly. Based on a point system, a qualifying building is rated either Certified, Silver, Gold or Platinum. In addition to a growing number of state and local incentives, LEED™ certification is a badge of honor, indicating the owner's concern for the environment.
"…green improvements to facilities pay for themselves in three years with an average ROI of 25-40% a year."
Many projects by private sector companies have not qualified for LEED™ certification in the past. That's changing. The USGBC is establishing additional standards so that more types of facilities can earn LEED™ certification. For example, certifications specific to retail facilities are now being tested, and others for laboratories, schools, and health care facilities are in development. With the addition of standards for existing building operations and maintenance, 44% of LEED™ certified projects for private industry are existing buildings, compared to only 28% of new buildings.
Although obtaining LEED™ certification still doesn't add up for some private industries, more of them are adopting green design principles to save operating costs and create healthier indoor environments which can reduce employee absenteeism. In fact, construction value for LEED™ certified buildings jumped from $656 million in 2000 to $8.3 billion in 2005.
SSOE has LEED™-certified experts in every discipline who help clients implement green design principles related to sustainable site development, water savings, energy efficiency, materials selection, and indoor environmental quality. SSOE's LEED™ certified experts complete training and pass an exam that qualifies them to assess clients' facilities and make recommendations on sustainability issues whether or not the goal is LEED™ certification. For example, SSOE designed two automotive facilities that – although neither sought LEED™ certification – were recently recognized by the EPA with the Energy Star Award for their energy efficiency and reduced greenhouse gas emissions. Environmentally friendly construction has proven itself as a good business practice from many perspectives.
GREEN INTERIORS = MEASURABLE IMPROVEMENTS
Hospitals:
2.5 day earlier discharge
Schools:
20% better test performance
Retail:
Increase in sales per square foot
Factories:
Increased production
Offices:
2-18% higher productivity
For more information on these studies go to: www.usgbc.com/resources and click on "research"
https://www.ssoe.com/wp-content/uploads/2006/12/150x150_SSOE_it-pays-to-be-green.png
150
150
hitch
/wp-content/uploads/2018/05/logo_ssoe.png
hitch
2006-12-10 12:47:24
2018-07-11 18:43:08
It Pays to Be Green