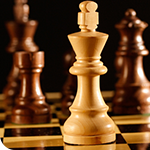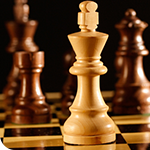 Whether our clients decide to further expand within their home country or break new ground across the globe, increasingly the projects have tight schedules. The most obvious reason is the faster the products can be manufactured, the sooner they can generate revenue. Once the decision is made to develop the facility, time becomes a key factor. As the completion date draws near, every week is measured by production gained or lost. If the facility is to be developed in an unfamiliar location, working with a company that lacks global experience invites delays and missteps.
In this new global economy, competition also makes speed a priority. In the most sought after locations, companies may find themselves vying for the best sites. If the area has a limited pool of skilled workers, it may be an advantage to be ready to hire before the next manufacturer is. To achieve both speed and quality, choose a resource with global experience combined with the professional capabilities needed to execute your project.
SSOE has established a reputation for efficiently performing quality EPCM wherever our clients want to be. Our Shanghai China office is the second largest of our 25 offices and in a few short months, we will have seven offices in the world's fastest growing economies. In addition, we have worked in partnership with local resources to complete projects in 25 other countries where we do not have a formal office. In either case, we work from an informed vantage point; we are able to navigate smoothly through cultural differences, local building protocols, and business practices. Our clients do not have to choose between working with a global -based firm that excels in developing the services they need and working with a local firm with less applicable project experience but "knows the ropes."
When establishing an office in a new location, we typically start by developing a working relationship with a local company, as we did with d-Tech in Mumbai, India. We look for firms that meet our stringent quality standards and whose capabilities integrate with SSOE's and, ideally, adds to them. Partnering was an opportunity to test the relationship and determine whether acquiring them would help us achieve our business goals and serve our clients better.
To learn more about SSOE's international capabilities, please visit www.ssoe.com/global
https://www.ssoe.com/wp-content/uploads/2012/03/150x150_SSOE-making-the-right-moves.png
150
150
hitch
http://www.ssoe.com/wp-content/uploads/SSOE-1805-Reg-2.svg
hitch
2012-03-14 15:22:00
2018-07-11 17:32:33
Making the Right Moves