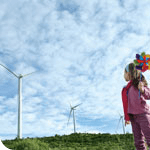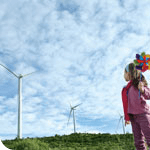 Sustainable design, whether it relates to a facility or process, has become such a universal goal that instead of "Should we?" companies are asking "How should we?"
SSOE has been helping its clients answer that question on assembly plants, retail facilities, hospitals, schools — almost every building type. We recently assessed this cache of experience across all our services and projects in an effort to make it more accessible to clients. The result is a new SSOE sector, Sustainable and Renewable Solutions (SRS), led by Jerry Carter. This group coordinates delivery of a wide range of "green" services — from "5,000 feet-up" strategies such as energy and sustainability master planning, and LEED certification to improving immediate operating results by analyzing clients' utility rates.
"Many companies are looking for more holistic and integrated approaches to renewable energy, conservation, and sustainable design. A piecemeal approach to 'going green' can be very inefficient and ultimately more costly," explained Carter. On the other hand, clients with several discrete green projects want to avoid working with multiple resources to complete them. Given SSOE's comprehensive services, the SRS group is equipped to fulfill dual missions:
Providing integrated services to plan and execute full-scale sustainability initiatives in single or multiple locations
Implementing a broad range of individual services/projects
Topping SSOE's sustainability "resume" is the design of the first Gold LEED certified facility in Ohio and the first Gold LEED central utility plant in the US. Soon after the establishment of the standards, SSOE added LEED accredited professionals to its staff as a formalized commitment to environmentally friendly practices.
https://www.ssoe.com/wp-content/uploads/2008/10/150x150_SSOE_SSOE-announces-all-in-one-sustainability-services.png
150
150
hitch
/wp-content/uploads/2018/05/logo_ssoe.png
hitch
2008-10-11 12:24:48
2018-07-11 18:34:13
SSOE Announces All-in-One Sustainability Services