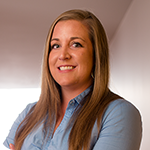 Lauren Collier, Associate AIA, Department Manager, VDC Global Initiatives and Senior Associate at SSOE Group, recently authored an article in Engineering News-Record (ENR). In the article, Lauren gives insight on how effective data management strategies are key to better decision-making as well as executing seamless, quality projects delivered on time and on budget.
Continue Reading →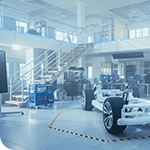 Deborah Suzan Huff, AIA, NCARB, LEED AP BD+C, Master Architect and Senior Associate at SSOE Group, recently authored an article in Lab Manager magazine. In the article, Suzan focuses on how industry leaders are now utilizing an adaptive strategy in laboratory design that is centered around flexible spatial arrangements, uniform utility infrastructure, and robust material selections allowing them to better withstand the test of time. This strategy in turn allows for cleaner, safer environments as well as a higher return on investment provided by cost savings.
Continue Reading →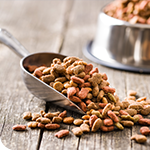 Ed Gerken, PMP, LEED AP, and Sam Thurber, PMP, both senior project managers at SSOE Group, were recently featured in an article in Food Engineering Magazine. With people treating their pets as members of the family, pet food manufacturers find they have to produce pet food as though it were human food, which—combined with food safety regulations—creates a lot of pressure to stay competitive. In this article Ed and Sam, as well as other industry professionals, discuss how the growth of consumer demands and regulations, is modernizing pet food operations.
Continue Reading →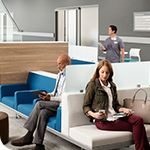 Jen Hrosko, IIDA, NCIDQ, CHID, Senior Interior Designer at SSOE Group, recently authored an article in Medical Construction and Design which explains how the future of healthcare design is changing to keep up with modern trends. Waiting and patient room designs are now being focused on the demand for more comfortable and multifunctional furnishings that invite the feeling of home.
Continue Reading →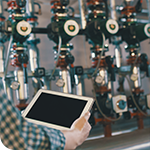 Eric Hopkins, PE, Senior Chemical Process Engineer at SSOE Group, recently authored an article in Chemical Processing where he explains how sound decision making is the key to a successful business. He writes that fact-finding and extensive preplanning before the detailed project planning phase will assist in this process. With over 25 years of experience leading and executing industrial process projects around the world, Eric's broad technical background all
Continue Reading →