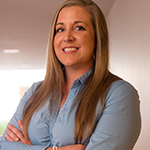 Lauren Collier, Associate AIA, Department Manager, VDC Global Initiatives, and Senior Associate recently authored an article for Autodesk's construction blog, Digital Builder. BIM and VDC roles play a vital role during design and construction now more than ever. In this article, Lauren describes what it takes to thrive as an AEC technology practitioner.
Continue Reading →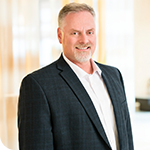 In Food Engineering's annual survey, SSOE's Jens Ebert, Vice President and Division Manager, Food and Consumer Products, joins fellow AEC experts to weigh in on what's trending and why. In this year's article, we learn that—much like in other industries—food processors have found labor scarce, difficult to retain, and in need of ongoing training. Is automation the solution? Our resident food manufacturing expert provides his two cents.
Continue Reading →
SSOE's Luis Ángel Garcia, Project VDC / BIM Specialist in our León, Mexico office, was featured in this Autodesk Digital Builder blog article announcing the much-anticipated Bridge application. Aptly named, this transformational new collaboration capability connects project data for internal and external teams within the Autodesk Construction Cloud.
Continue Reading →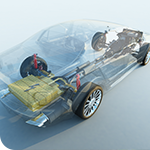 SSOE's Brandon Darroch, PMP, Southeast Division Manager, along with Matthew Patterson, Senior Account Executive and Industrial Business Development, recently co-authored an article in Area Development. With powerful growth projections for the electric vehicle (EV) market, this article discusses how manufacturers should start their project planning early—taking into account labor, energy, and supply chain needs. Firms like SSOE have the capabilities to assist clients within nearly every component of the EV and battery total supply chain: EV production facilities, lithium recycling facilities, battery cell production facilities, and raw material processing.
Continue Reading →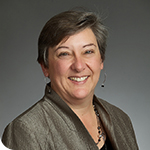 SSOE's Catherine Myers, PE, Chief Operating Officer, Executive Vice President, and Chair of the Board, was recently a featured expert in The Business Journals. In the article, Cathy—along with four other executive-level professionals—discusses what companies should be doing to ensure customers are satisfied, and therefore less likely to take their business elsewhere. Cathy specifically speaks to the benefits that go hand-in-hand with understanding what both internal and external customers value, and how developing Conditions of Satisfaction at the onset of a project aligns expectations and gives all parties involved a roadmap that leads to positive outcomes.
Continue Reading →