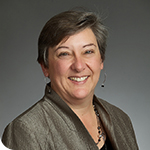 SSOE's Catherine Myers, PE, Chief Operating Officer, Executive Vice President, and Chair of the Board, was recently a featured expert in The Business Journals. In the article, Cathy—along with four other executive-level professionals—discusses what companies should be doing to ensure customers are satisfied, and therefore less likely to take their business elsewhere. Cathy specifically speaks to the benefits that go hand-in-hand with understanding what both internal and external customers value, and how developing Conditions of Satisfaction at the onset of a project aligns expectations and gives all parties involved a roadmap that leads to positive outcomes.
Continue Reading →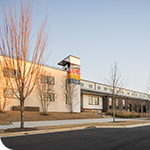 SSOE | Stevens & Wilkinson's Pittsburgh Yards project was recently featured in The Atlanta Journal-Constitution. This new opportunity zone bookends the southern edge of the Pittsburgh neighborhood in Atlanta, creating opportunities for an equitable distribution of income, career development, and entrepreneurship for residents in the surrounding NPU-V neighborhoods. This 30-acre development now serves as a transitional conduit between the neighborhood streets and the interconnected activity of the Atlanta Beltline's commercial and recreational traffic.
Continue Reading →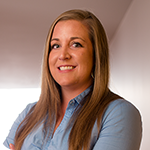 Lauren Collier, Associate AIA, Department Manager, VDC Global Initiatives and Senior Associate at SSOE Group, recently authored an article in Lab Manager describing how 3D modeling utilizing BIM 360 provides visualization, transparency, and collaboration while also helping projects remain flexible and within budget. BIM 360 is a game-changer for the AEC industry by providing a tool that offers a detailed depiction of the project development in an open and highly collaborative environment.
Continue Reading →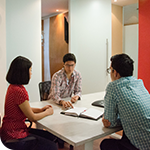 Erick Kuri, Mexico Business Leader and Operations Manager, recently authored an article in LATINtalk eJournal. In the article, Erick shares his perspective on how EPCM gives owners substantially greater insight into the entire project cycle. In addition, EPCM results in fewer surprises that might challenge a project for cost, schedule, or quality reasons.
Continue Reading →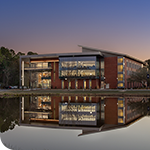 SSOE | Stevens & Wilkinson's Georgia Southern Center for Engineering and Research project was recently featured in Lab Manager. The new 140,000 SF facility, which was completed in January 2021, houses all engineering programs on campus containing state-of-the-art laboratories for mechanical engineering, electrical engineering, robotics, and manufacturing engineering, among others. The building is designed to facilitate academic and institutional partnerships throughout the region and produce the next generation of highly trained engineers prepared for 21st century professions.
Continue Reading →