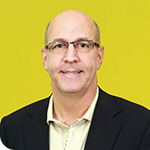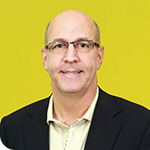 SHANGHAI, China, August 19, 2014 – SSOE Group (www.ssoe.com), a global engineering, procurement, and construction management (EPCM) firm, announced today that Rob Benedetti has been invited to be a panelist for AmCham Shanghai's 1st Annual Small & Medium Enterprise (SME) Conference. This year's theme is "Small Business is Big Business: Seizing Untapped Opportunities in China for U.S. SMEs". Rob, Business Director for SSOE's Pacific Operations, will participate in the panel discussion, "Seizing Opportunities for U.S. SMEs in China – Things you Need to Know on September 4th, 2014 at the Westin Bund Center in Shanghai.

The half-day conference will focus on promotion of trade support in China and the U.S. for small- and medium-sized enterprises interested in expanding into the China market. Benedetti will lend his expertise to the panel, discussing site selection in China, opportunities in the vast China market, the importance of analysis and relationships, and why China has promising potential. In addition, he'll discuss site selection success stories to demonstrate the evolving market, the importance of getting integrated and established in the right zones and locations given your business attributes, and key guidelines to follow for incoming SMEs into China.
As Business Director of Asia Pacific Operations for SSOE, Benedetti manages all aspects of SSOE's business development, sales, and marketing activities for the region. In addition to his work on AmCham's committees, he serves in the organization's elite Ambassador Program, where he is dispatched to attend U.S. or Chinese-sponsored government events, representing AmCham when its President or Board of Governors is unable. He also belongs to the Shanghai chapter of the global real-estate organization CoreNet Global, and maintains an affiliation with the Shanghai arm of International Facilities Management Association.
The American Chamber of Commerce in Shanghai, known as the "Voice of American Business" in China, is the largest and fastest growing American Chamber in the Asia Pacific region. The Chamber's SME Center opened in 2012 to provide resources to small and medium enterprises and now offers a referral service to businesses and service providers with the goal of helping U.S. SMEs export to the China market and become more competitive overseas.
For more information on this conference and to register please visit: http://www.amcham-shanghai.org/AmChamPortal/mcms/presentation/template/content.aspx?guid=872450E3-1912-4433-A933-6E00E0784C669. In addition, a live broadcast of the event will be provided to small- and medium-sized enterprises across the U.S. Please visit here for instructions on how to attend the conference via webinar.
https://www.ssoe.com/wp-content/uploads/2014/08/150x150_SSOE_benedetti_to-participate-as-panelist-at-amcham-shanghais-1st-annual-sme-conference.png
150
150
Jenni Roder
/wp-content/uploads/2018/05/logo_ssoe.png
Jenni Roder
2014-08-19 15:43:01
2018-07-11 16:11:15
Benedetti of SSOE to Participate as Panelist at AmCham Shanghai's 1st Annual SME Conference – "Small Business is Big Business: Seizing Untapped Opportunities in China for U.S. SMEs"