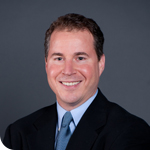 Brett Susany of SSOE to Co-Present on Lean Construction at the 16th Annual Lean Construction Institute (LCI) Congress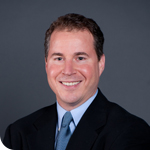 PORTLAND, Oregon, October 02, 2014 – SSOE Group (www.ssoe.com), a global engineering, procurement, and construction management (EPCM) firm, announced today that Advanced Technology Division Manager Brett Susany from the company's Portland, Oregon, office will present at the 16th annual Lean Construction Institute (LCI) Congress in San Francisco, October 7 – 10, 2014.
On Thursday, October 9, Susany will present with Chris Hermreck, P.E., Project Manager from Portland-based SSOE partner JE Dunn Construction, the 11th largest general contracting company in the United States. "A Lean Journey: Three Project Teams Share Their Project Approach" will feature the successful collaborative design approach conceived and implemented by SSOE and JE Dunn.
Hailed for innovation in project delivery, SSOE and JE Dunn have implemented their lean strategies at three confidential western U.S. semiconductor facilities.
"This presentation," says Susany, "will highlight how our project teams have put lean techniques such as intensive up-front collaboration and streamlined building information modeling (BIM) to work in the field." Adds Hermreck, "This joint venture has paved the way for future collaboration and informs additional advances in lean building techniques."
The LCI Congress is the premier annual gathering for the lean design and construction community. It draws engineers and construction professionals from around the country who are driving the next generation of lean processes into their projects and organizations. The conference helps companies deliver better project outcomes in less time and at lower cost, all the while increasing owner and team satisfaction.
About JE Dunn
JE Dunn Construction was founded in 1924. Today JE Dunn is the 11th largest domestic general building contractor in the United States with offices in 20 locations. JE Dunn provides construction services in a professional manner to exceed the expectations of our clients. We maintain a commitment to integrity, collaboration, wisdom, quality, value, sustainability, and safety; the philosophy and principles of our business operation. The JE Dunn organization is family and employee-owned, and provides an environment of challenge, opportunity, and growth for all employees, regardless of race, creed, age, gender or disability.  JE Dunn strives to be the best client-centered building partner in the United States in its pursuit of building perfection. www.jedunn.com
Media Contact:
Emily Gallagher Fors
816.292.8520
816.616.0030 cell
emily.fors@jedunn.com
https://www.ssoe.com/wp-content/uploads/2014/10/150x150_SSOE_brett-susany-to-co-present-on-lean-construction-at-the-16th-annual-lean-construction-institute-congress.png
150
150
hitch
http://www.ssoe.com/wp-content/uploads/SSOE-1805-Reg-2.svg
hitch
2014-10-02 15:10:42
2018-07-11 15:59:22
Brett Susany of SSOE to Co-Present on Lean Construction at the 16th Annual Lean Construction Institute (LCI) Congress