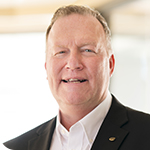 Howell and Gill of SSOE to Present at the 18th Annual Lean Construction Institute LCI Congress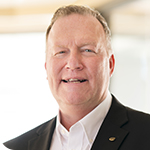 CHICAGO, Illinois, September 16, 2016 – SSOE Group (www.ssoe.com), a global project delivery firm for architecture, engineering, and construction management, announced today that CEO Bob Howell and Director of Virtual Design & Construction (VDC) John Gill will present at the 18th annual Lean Construction Institute (LCI) Congress in Chicago, October 5 – 6, 2016.
On Wednesday, October 5th, Howell and Gill will present "Creating a Culture of Collaboration" as part of the LCI Congress "Building People" track. The presentation will highlight the cultural norms that breed collaboration and the need to intentionally manage them within an organization to properly execute strategic objectives and ensure consistent project success. Howell will talk about SSOE's journey toward building a more collaborative culture and managing the implementation of change initiatives across many offices and geographic locations. Gill will emphasize the critical nature of this collaborative culture in implementing more integrated delivery models and lean initiatives. He will also provide guidance on specific exercises that help teach individuals and project teams alike how to collaborate effectively and set expectations for these behaviors to be carried forward for successful lean project delivery.
Bob Howell, President / CEO of SSOE began his career with the firm in 1980. During his tenure, he has held the positions of draftsman trainee, draftsman, designer, senior designer, and project manager. Bob was named an associate with the firm in 1990 and a principal in 1999. During his 31 years at SSOE, Bob has demonstrated that he is a natural leader with a knack for getting things done. In December of 2014, Bob was appointed as the Chief Executive Officer of the firm.
John Gill, PE, PMP, LEED AP, is Director of Virtual Design and Construction (VDC) at SSOE where he is responsible for the implementation of SSOE's VDC program. John has more than 20 years' experience and prior to his VDC role was a Sr. Project Manager. Throughout his career, he has been involved in the design of a variety of projects including hospitals, universities, and industrial manufacturing facilities. John has been active in LCI since 2012.
The LCI Congress is the premier annual gathering for the lean design and construction community. It draws engineers and construction professionals from around the country who are driving the next generation of lean processes into their projects and organizations. The conference helps companies deliver better project outcomes in less time and at lower cost, all the while increasing owner and team satisfaction. This year's event will include training courses and discussions on a range of topics, including target value design, collaborative environments, and leading change in design.
For more information or to register to attend, click here.
https://www.ssoe.com/wp-content/uploads/2016/09/150x150_SSOE_howell-and-gill-to-present-at-the-18th-annual-lean-construction-institute-LCI-congress.png
150
150
hitch
http://www.ssoe.com/wp-content/uploads/SSOE-1805-Reg-2.svg
hitch
2016-09-16 10:53:25
2018-07-11 14:43:52
Howell and Gill of SSOE to Present at the 18th Annual Lean Construction Institute LCI Congress