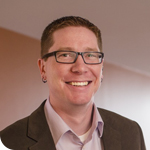 LaBell of SSOE to Present "Demystifying Large Point Cloud Data Sets for Simple Integration on Complex Projects" at SPAR 3D's 2016 Annual Conference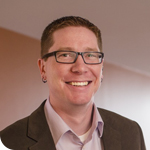 THE WOODLANDS, Texas, March 29, 2016 – SSOE Group (www.ssoe.com), a global engineering, procurement, and construction management (EPCM) firm, is proud to announce that Mark LaBell, BIM/CAD Technical Leader, has been selected to present at SPAR 3D's 2016 Conference. The event will be held April 11-14, 2016 at The Woodlands Waterway Marriott Hotel and Convention Center in Texas.
LaBell will present "Demystifying Large Point Cloud Data Sets for Simple Integration on Complex Projects". His session will guide attendees through planning for, and efficiently using, large amounts of point cloud data across multiple offices. Key learning points will include how to plan and budget for laser scanning, strategies for modeling existing data versus reliance on a point cloud only, best practices for  breaking up point clouds for retrofit jobs into manageable file sizes, and managing large data sets across multiple offices.
These concepts will be supported by project examples including how 500GB+ of point cloud data, used across three offices, was setup to decrease WAN latency and improve workstation performance. Software workflows will illustrate how laser scans were setup, including: existing conditions modeling, creating demo drawings, and coordinating design of new elements within existing point clouds. The software discussed in this class will focus on Autodesk ReCap, Autodesk Navisworks, and Autodesk Revit.
LaBell is scheduled to present on Thursday, April 14, 2016 at 9:40 am. For more information on this event, visit: http://www.spar3d.com/event/2016-conference-program/.
The 16th annual SPAR 3D Expo & Conference, formerly known as SPAR International, is a vendor-neutral conference and exhibition focused on end-to-end 3D business and technology considerations for industries such as process and power, oil and gas, architecture / engineering / construction, transportation and civil infrastructure, and industrial facilities.
LaBell has a passion and unparalleled dedication for the practice of VDC methods in the AEC industry. He has served as a user and customization expert in 3D BIM/CAD software for over 15 years and provides support and training for users to educate them on how to maintain a sound and practical user environment. Always looking for the next best thing, whether process improvement, software, or hardware when it comes to practical design and user experience, LaBell has learned that there is never a "one-sized fits all" approach no matter what the client requirements dictate. He received his Bachelor of Science in Computer Aided Design and Manufacturing from Eastern Michigan University and works in SSOE's global headquarters located in Toledo, Ohio.
https://www.ssoe.com/wp-content/uploads/2016/03/150x150_SSOE_labell-to-present-demystifying-large-point-cloud-data-sets-for-simple-intergration-on-complex-projects.png
150
150
hitch
http://www.ssoe.com/wp-content/uploads/SSOE-1805-Reg-2.svg
hitch
2016-03-29 12:36:31
2018-07-11 14:56:33
LaBell of SSOE to Present "Demystifying Large Point Cloud Data Sets for Simple Integration on Complex Projects" at SPAR 3D's 2016 Annual Conference