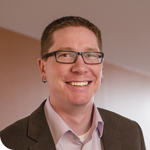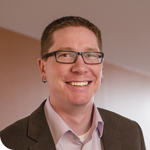 San Francisco, California, August 14, 2015 – SSOE Group (www.ssoe.com), a global engineering, procurement, and construction management (EPCM) firm, is proud to announce that Mark LaBell, BIM/CAD Technical Leader at SSOE, has been selected to present at BIM Integration Congress 2015. The event will be held August 26-27 at Hotel Kabuki in San Francisco, California.
LaBell will lead a presentation on "Reviewing the Role of Laser Scanning to Create Preliminary 3D Digital Representations of a Structure to Incorporate into BIM Models". His session will touch on the following highlights:
Integrating laser scanning into the project workflow: What data can it gather and when should it be used?
Discussion on the ease of use and ease of on-site integration of laser scanning.
Justifying the business case for purchasing laser scanners, taking a look at the cost of the machine with the accuracy and time savings of the technology.
Determining whether the same laser scanning devices can be used in innovative ways, apart from just the interior of a building.
In addition to presenting at the BIM Integration Congress, LaBell will act as the Chair of Day 2. His responsibilities include leading Q&A sessions between the attendees and the presenters, introducing each presenter to the attendees, moderating the activities for the day including the presentation topics and times, and ending each presentation with a summary of key learning points / takeaways for attendees.
The BIM Integration Congress showcases solutions designed and implemented by owners, designers and construction companies to resolve the strategic challenges associated with BIM implementation, integration and multi-office collaboration. To achieve these aims, new generations of software, cloud solutions and construction technologies will be demanded of leading and emerging vendors. This year's event features the first conference agenda led by owners, designers, and contractors and will specifically focus on integration and collaboration to reduce duplication of work and ensure projects are delivered on time and on schedule.
LaBell has a passion and unparalleled dedication for the practice of VDC methods in the AEC industry. He has served as a user and customization expert in 3D BIM/CAD software for over 15 years and provides support and training for users to educate them on how to maintain a sound and practical user environment. Always looking for the next best thing, whether process improvement, software, or hardware when it comes to practical design and user experience, LaBell has learned that there is never a "one-sized fits all" approach no matter what the client requirements dictate. He received his Bachelor of Science in Computer Aided Design and Manufacturing from Eastern Michigan University and works in SSOE's global headquarters located in Toledo, Ohio. In addition to this presentation, LaBell has presented at Autodesk University Conferences in both 2011, 2012, Midwestern University earlier this year, and will present again later this year at the Autodesk University Conference as well as at TEDx Toledo.
LaBell is scheduled to present on Thursday, August 27, 2015 at 12:50 pm. For more information on this event, visit: http://www.bim-integration-congress.com/.
https://www.ssoe.com/wp-content/uploads/2015/08/150x150_SSOE_mark-labell-to-present-at-bim-integration-congress-2015.png
150
150
hitch
/wp-content/uploads/2018/05/logo_ssoe.png
hitch
2015-08-14 14:44:04
2018-07-11 15:16:52
Mark LaBell of SSOE to Present "Reviewing the Role of Laser Scanning to Create Preliminary 3D Digital Representations of a Structure to Incorporate into BIM Models" at the BIM Integration Congress 2015