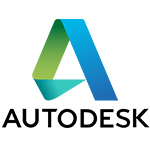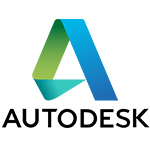 TOLEDO, Ohio, November 6, 2020 – SSOE Group (www.ssoe.com), a global project delivery firm for architecture, engineering, and construction management, announced today that Mark LaBell Jr., Senior VDC Technical Leader, and Justin Lipsey, Project VDC / BIM Specialist, have both been selected to speak at Autodesk University (AU) 2020. SSOE's Larisa Flory, Assistant Project Manager, and James Malcolm, Senior VDC Technical Leader, will join Lipsey as co-presenters for his session. The event will be held digitally on November 17 – 20, 2020.
LaBell will present "ReCap to the Max, Part Deux: Clouds in BIM 360 and Advanced Renovation Workflows" on Friday, November 20, 2020 at 6:00 pm. The session is a sequel to the popular lab that LaBell has presented at Autodesk University four times in the last three years. This is a deeper dive into the workflows that will pick up where attendees left off in previous years of editing point clouds and collaborating on designs with many trade partners. He will review how to point cloud clashes easily and reliably and avoid too many false positives. He'll also take attendees on a quick tour covering how to extract a piece of equipment for use in planning and general arrangements, or as a template for creating a 3D asset. Next, LaBell will go over the demolition workflow and how SSOE has created various demolition packages throughout the years, as well as how to incorporate into BIM 360 and the Cintoo Cloud. Finally, he'll review how to reduce storage on a network and use the undocumented feature of importing unified data sets in ReCap software.
Lipsey will present "The AEC Product Owner: A New Role Bred Out of the Necessity for Change" as an on-demand session. The AEC industry is going through yet another technological revolution. As cloud technology usage increases, third-party software companies attempt to expand the ability to utilize project data and automate BIM processes like never before. To assist in pushing the BIM boundaries or bridging the gap between new software and legacy systems, companies are hiring software developers to architect custom software solutions that will forge the future. However, many AEC firms struggle to get the most out of their developers. Establishing the product owner role at your firm can help. This presentation will address the responsibilities and benefits of an AEC product owner. These topics will be discussed from the viewpoints of Virtual Design and Construction (VDC) personnel looking for a new challenge, an acting product owner, and how developers benefit from the role.
Mark LaBell has a passion and unparalleled dedication for the practice of VDC methods in the AEC industry. He has served as a user and customization expert in BIM / CAD software for 17 years, and provides support and training for users to educate them on how to maintain a sound and practical user environment. Always looking for the next best thing—whether process improvement, software, or hardware when it comes to practical design and user experience. He has learned that there is never a "one size fits all" approach, no matter what the client requirements dictate. Over the past several years, he has presented at numerous conferences, including Autodesk University 2017, 2018, 2019, PSMJ THRIVE 2016, several Ohio Facilities Construction Commission (OFCC) Conferences, and Advancing Construction Technology 2018.
Passionate about technology and practical applications in the AEC industry, Justin Lipsey is a Project VDC / BIM Specialist. In his 5 year tenure with SSOE, he has worked on a wide variety of projects across multiple industries and delivery methods. With 8 years of experience as a commercial mechanical engineer and 4 years as a manufacturing mechanical engineer, Justin deeply understands end-user and client needs within the framework of technology. After a year-long rotation with SSOE's VDC department, Justin now provides support, training, and education for users on how to utilize BIM 360, reality capture, and other project technologies. Justin graduated from Owens Community College with an associate's degree in CAD Technology.
As a result of the pandemic, this year's conference is now a global digital event that will bring together innovators from around the world—designers, engineers, builders, creators—to explore new ways of imagining, designing, and making. At AU 2020, participates will learn alongside their peers in architecture, engineering, construction, manufacturing, and media and entertainment and will discover emerging technologies and trends to help attendees achieve their new possible.
For more information on this session or to register for the conference, click here.
https://www.ssoe.com/wp-content/uploads/2018/11/autodesk_150x150.jpg
150
150
Jenni Roder
/wp-content/uploads/2018/05/logo_ssoe.png
Jenni Roder
2020-11-06 13:22:07
2020-11-06 15:07:36
SSOE BIM Experts to Present at Autodesk University 2020