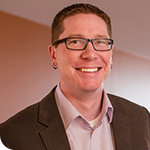 SSOE BIM Experts to Present at Autodesk University Las Vegas 2019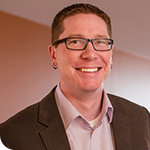 LAS VEGAS, Nevada, October 30, 2019 – SSOE Group (www.ssoe.com), a global project delivery firm for architecture, engineering, and construction management, announced today that Mark LaBell Jr., Senior VDC Technical Leader has been selected to speak at Autodesk University (AU) Las Vegas 2019. SSOE's Charles Berteaux IV, AAE, ACP, BIM / VDC Department Manager and Justin Lipsey, Project VDC / BIM Specialist will bring their reality capture expertise to act as lab assistants during the first session. The event will be held November 19 – 21, 2019 at the Venetian Hotel.
LaBell will present "ReCap to the Max! How to Edit, Document, and Coordinate" on Tuesday, November 19, 2019 from 8:30 am – 10:00 am (session 1) and again from 10:30 am – 12:00 pm (session 2). This hands-on lab will cover how to edit point cloud projects in ReCap software for all disciplines and project types. Advanced documentation and annotation features will be reviewed to make finding equipment and rooms in the point cloud easier for all ReCap users. A quick tour will cover how to extract a piece of equipment for use in planning and general arrangements, or as a template for creating a 3D asset. Next, the group will go over the demolition workflow and how SSOE has created various demolition packages over the years. Finally, there will be a review on how to reduce storage on a network and use the undocumented feature of importing unified data sets in ReCap.
Mark LaBell has a passion and unparalleled dedication for the practice of Virtual Design and Construction (VDC) methods in the AEC industry. He has served as a user and customization expert in BIM / CAD software for over 15 years, and he provides support and training for users to educate them on how to maintain a sound and practical user environment. Always looking for the next best thing—whether process improvement, software, or hardware when it comes to practical design and user experience. He has learned that there is never a "one size fits all" approach, no matter what the client requirements dictate. Over the past several years, he has presented at numerous conferences, including Autodesk University 2017 and 2018, PSMJ THRIVE 2016, several Ohio Facilities Construction Commission (OFCC) Conferences, and Advancing Construction Technology 2018.
Charles Berteaux is a BIM / VDC Department Manager with over 20 years of experience serving as an architectural design lead / BIM content builder / BIM coordinator / BIM teacher, experienced in both 2D and 3D production. He has in-depth experience guiding clients from kick-off, through planning, designing, to SDC / CA with the use of VDC. In addition, he specializes in producing high-end renderings. Berteaux graduated from Hi-Tech University of Design with an associate degree in Architecture and has been recognized as an Autodesk Expert Elite (AEE) and Revit Architecture Certified Professional (ACP). Over the last six years, Charles has presented a session at every Autodesk University in Las Vegas.
Passionate about technology and practical applications in the AEC industry, Justin Lipsey is a Project VDC / BIM Specialist. In his 5 year tenure with SSOE, he has worked on a wide variety of projects across multiple industries and delivery methods. With 8 years of experience as a commercial mechanical engineer and 4 years manufacturing mechanical engineer, Justin deeply understands end-user and client needs within the framework of technology. After a year-long rotation with SSOE's VDC department, Justin now provides support, training, and education for users on how to utilize reality capture and other project technologies. Every day, Justin is focused on his goal to be an asset for SSOE wherever the opportunity presents. Justin graduated from Owens Community College with an associate's degree in CAD Technology.
With more than 10,000 attendees annually, Autodesk University is the largest single gathering of Autodesk customers and resellers in the world. Professionals from the architecture, design, manufacturing, and media industries come together for 3 days of learning, inspiration, and in-depth skills development through classes, workshops, presentations, and interactive galleries.
For more information on this session or to register for the conference, click here.
https://www.ssoe.com/wp-content/uploads/LaBell_150x150.png
150
150
Jenni Roder
http://www.ssoe.com/wp-content/uploads/SSOE-1805-Reg-2.svg
Jenni Roder
2019-10-30 17:20:36
2019-10-30 17:40:45
SSOE BIM Experts to Present at Autodesk University Las Vegas 2019