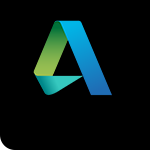 SSOE BIM Experts to Present Three Sessions at Autodesk University 2018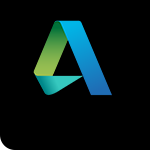 LAS VEGAS, Nevada, November 6, 2018 – SSOE Group (www.ssoe.com), a global project delivery firm for architecture, engineering, and construction management, announced today that Mark LaBell Jr., Senior VDC Technical Leader and Tony Sabat, BIM / CAD Technical Specialist, have been selected to speak at Autodesk University 2018. The event will be held November 12 – 15, 2018 at the Venetian Hotel in Las Vegas, Nevada.
Mark LaBell Jr. will present two sessions at Autodesk University. The first taking place on Tuesday, November 13, 2018 titled "ReCap to the Max! How to Edit, Document, and Coordinate". This hands-on lab will cover how to edit point cloud projects in ReCap software for all disciplines and project types. Advanced documentation and annotation features will be reviewed to make finding equipment and rooms in the point cloud easier for all ReCap users. A quick tour will cover how to extract a piece of equipment for use in planning and general arrangements, or as a template for creating a 3D asset. Next, the group will go over the demolition workflow and how SSOE has created various demolition packages over the years. Finally, there will be a review on how to reduce storage on a network and use the undocumented feature of importing unified data sets in ReCap.
LaBell's second session will take place on Thursday, November 15, 2018 titled "Reality Capture Accuracy: Why Should I Care and What Does It Mean to Project Success?" This class will feature industry experts discussing how sensors can impact the quality of a point-cloud deliverable. Sabat from SSOE will also participate in this discussion. Each unit has varying accuracy specs when compared to another—depending on the settings of the capture device, the accuracy can vary based on each setting. To make things even more complicated, lighting, material reflectivity, angle of incidence, vibration of the building / site, seismic conditions, and many other variables can alter the accuracy of settings. In this class, some of the snake oil that is being sold as relative versus absolute / accuracy will be exposed. The panelists in this session have more than 1,000 reality capture projects under their belts and have served many roles including laser scanner, technologist, business / owner, drone pilot, surveyor, civil engineer, and others.
LaBell has a passion and unparalleled dedication for the practice of Virtual Design and Construction (VDC) methods in the AEC industry. He has served as a user and customization expert in BIM / CAD software for over 15 years, and he provides support and training for users to educate them on how to maintain a sound and practical user environment. Always looking for the next best thing—whether process improvement, software, or hardware when it comes to practical design and user experience. He has learned that there is never a "one size fits all" approach, no matter what the client requirements dictate. Over the past 24 months, he has presented at numerous conferences, including Autodesk University 2016 and 2017, PSMJ THRIVE 2016, several 2017 Ohio Facilities Construction Commission (OFCC) Conferences, and Advancing Construction Technology 2018.
Tony Sabat will present "The VDC Gauntlet: Using the Architecture, Engineering & Construction Collection for Virtual Design and Construction", on Tuesday, November 13, 2018. Autodesk's Architecture, Engineering & Construction Collection provides an extraordinary range of capabilities and tools that, when integrated, create incredible insights and make easy work of complex design and project problems. This class will explore the potential and power of digital construction and project management with the AEC Collection. In this class, participants will dive into the complex installation of several large tanks in a highly confined facility, utilizing drone technology and reality capture with different software integrations. Some of the software this class will explore is AutoCAD Civil 3D, Vehicle Tracking, ReCap, ReCap Photo, Navisworks, InfraWorks, and more. With the integration of all these programs, the project was able to proceed as planned, utilizing found vehicle and building clearances as well as logistical confirmation of the project's ability to succeed. This class will demonstrate the effectiveness of the AEC Collection using VDC methodology.
One of several certified drone pilots on staff at SSOE, Tony specializes in reality capture, virtual reality workflows, and integrated infrastructure solutions and is well versed in numerous drone applications. He has recently been published in several publications including LiDAR News for his blog articles "Artificial Intelligence Assists with Reality Capture Workflows" and "Minimum Effective dose of Accuracy", as well as SPAR 3D for his article "How Accurate is the Marketing of Accuracy in the Reality Capture World".
With more than 10,000 attendees annually, Autodesk University is the largest single gathering of Autodesk customers and resellers in the world. Professionals from the architecture, design, manufacturing, and media industries come together for 3 days of learning, inspiration, and in-depth skills development through classes, workshops, presentations, and interactive galleries.
For more information on this session or to register for the conference, click here.
https://www.ssoe.com/wp-content/uploads/2017/11/150x150_SSOE_three-SSOE-BIM-experts-to-present-five-sessions-at-autodesk-university-2017.png
150
150
Jenni Roder
http://www.ssoe.com/wp-content/uploads/SSOE-1805-Reg-2.svg
Jenni Roder
2018-11-06 16:49:43
2018-11-06 17:00:47
SSOE BIM Experts to Present Three Sessions at Autodesk University 2018