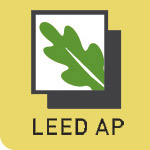 SSOE Doubles Number of LEED Accredited Professionals over Last Four Months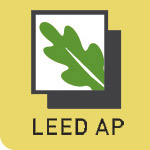 TOLEDO, Ohio, July 24, 2009 – Since March 2009, SSOE has added 40 employees to its list of LEED® Accredited Professionals (LEED AP's). That brings the number to 75 SSOE architects, engineers, managers and interior designers who have fulfilled the requirements issued by the U.S. Green Building Council (USGBC). SSOE's CEO Tony Damon, who was among the 40 new LEED AP's, called the additions "proof positive" of SSOE's ongoing commitment to implementing sustainable practices in every aspect of the Architectural and Engineering industries. "SSOE encourages its professionals to earn their LEED accreditation as a reflection of their desire to stay ahead of the curve in the evolution of green building practices," Damon said.
In addition to Tony Damon, those who recently earned their LEED AP's are Becky Klein in civil engineering; Aaron Coate, Jonathan Conrad, Stephanie Dodds, Michele Garbers, Phillip Heuker, Rob Kohntopp, Kirk Marchetto, Amy Marshalko, Matt Oberts, Jacob Ott, Ed Powazki, Tom Peterson, Robin Shellhammer, Andrew Tuttle, and Tom Zajac in mechanical engineering; Jerry Carter in Sustainable and Renewable Solutions; Brian Arend, Zulema Lopez, and Brian Nally in electrical engineering; Jennifer Bohn, Bob Davidson, Chris Ewald, John Hartranft, Suzan Huff, Kirk Keaffaber, Ron Kirsininkas, Jonathan Krager, Hemant Modi, and John Schoenherr in architecture; Dan Bauerschmidt and Chuck Landa in project management and David Cusano in Corporate CAD Systems. Additionally, six individuals in SSOE's Shanghai, China office can also call themselves LEED AP's since passing the exam in June, David Jia Lin Ding, Lisa Guo, Stone Shi, Jackie Tang, Brian Wang, and Hilda Yao.
According to the USGBC, LEED AP's possess the knowledge and skills necessary to successfully steward a project through the LEED certification process. To become a LEED Accredited Professional, a candidate must show a thorough understanding of green building practices and principles, as well as the LEED Rating System.
In 2008, administration of the Professional Accreditation program transitioned to the Green Building Certification Institute (GBCI). The Green Building Certification Institute, established with the support of the U.S. Green Building Council, handles exam development and delivery to allow for objective, balanced management of the credentialing program.
https://www.ssoe.com/wp-content/uploads/2009/07/150x150_SSOE_doubles-number-of-leed-accredited-professionals-over-last-four-months.png
150
150
hitch
http://www.ssoe.com/wp-content/uploads/SSOE-1805-Reg-2.svg
hitch
2009-07-24 13:48:26
2018-07-12 15:03:13
SSOE Doubles Number of LEED Accredited Professionals over Last Four Months