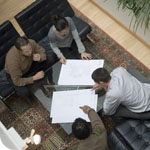 SSOE Expands Their Presence in Stateside Locations and in China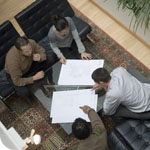 Toledo, OH, June 17, 2008 – SSOE, Inc. one of the nation's largest architecture and engineering firms, announced that over the course of four months, they will expand a number of their offices adding enough space for over 110 new employees. This is SSOE's third consecutive year of 25%+ revenue growth and projections show 20% growth for 2008. To accommodate this growth, SSOE has hired over 200 people in the last year and has plans for hiring over 100 more in the next year, requiring the expansion of offices across the country and the globe.
"SSOE's sustained growth in a weakening economy can be linked to a number of factors – including our history of working with some of the most successful companies in diverse markets around the world. We are helping to expand the green economy by serving alternative energy, biofuels, and science and technology firms developing the next generation of energy. We also bring sustainable design solutions to our clients – helping them to lower energy costs and reduce waste" said Tony Damon, AIA, CEO, SSOE, Inc.
SSOE is currently expanding in two cities in Ohio. In Toledo, additional functions have been relocated to their corporate office at 811 Madison one block away from the original Toledo office. The vacated spaces in 1001 Madison were quickly filled and current renovations will add even more additional seating for project staff. SSOE currently employs more than 550 employees in their downtown Toledo offices. The Cincinnati office is also undergoing renovations to double their seating capacity.
Directly to the north, SSOE has also expanded their Midland, Michigan office. The office opened in 2006 and in two years time has doubled their staff and added on in anticipation of continued growth. This expansion brings SSOE's total number of Michigan employees in three offices across the state to more than 150.
Most notably, SSOE has also expanded their Shanghai, China location in direct response to being awarded large projects with Fortune 100 and 500 companies from the US who are building capacity to serve the growing Chinese consumer market. As SSOE's third largest office, Shanghai's growth poises all of SSOE's locations to participate in one of the world's largest building booms– bringing dollars and jobs back into the US economy.
https://www.ssoe.com/wp-content/uploads/2008/06/150x150_SSOE_expands-presence-in-stateside-locations-and-in-china.png
150
150
hitch
http://www.ssoe.com/wp-content/uploads/SSOE-1805-Reg-2.svg
hitch
2008-06-17 14:54:09
2018-07-12 15:38:14
SSOE Expands Their Presence in Stateside Locations and in China